Benefits of using a Height Adjustable Desks
Did you know that standing for just 15 minutes per hour provides great health benefits?

Sit-Stand Adjustable office tables are becoming more and more popular throughout the workplace due to their advantages and benefits. The advantages of an adjustable standing desk are likely to be noticed immediately; the height of these active office desks can be varied allowing the user to switch from sitting to standing with ease.
Ergonomists recommend we stand for 20% of our working day. There are many physical and mental advantages to working at a sit stand desk as opposed to a fixed height desk.

WHY WE SHOULD ALL USE A HEIGHT ADJUSTABLE DESK?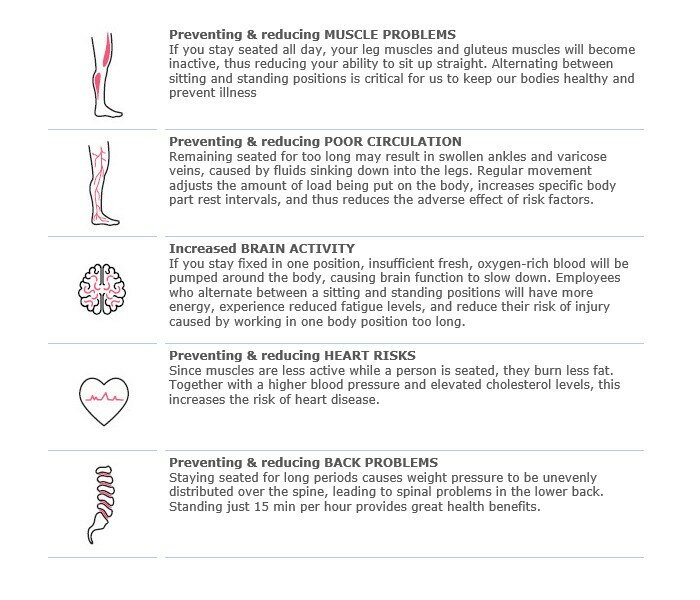 Why adjust your desk height whilst sitting?
According to office ergonomics specialists it's unnatural to sit in the same position for more than a few hours at a time. So, it is understandable that 7-8 hours of continuous screen work will put a strain on the body. It can even result in long-term health problems!
An adjustable desk provides the perfect solution. Each of our adjustable desks can be altered in height to suit your best seating posture, helping protect your spine and reduce the risk of aching. Many office desks are rigid, which can have an adverse effect on your posture when you sit at your desk all day long. Our range of adjustable desks enable you to set your table top at the exact height that works for you; offering maximum comfort and flexibility. Providing your staff with adjustable desks also ensures that their health and wellbeing is taken care of in the workplace.
Choosing the correct office desk that allows good posture is essential for good workstation ergonomics and avoiding painful computer injury. Movement helps promote circulation and relieve stress on your back and muscles. The height adjustable desks solve the problem for taller people, people with back pain, multi-users and is also suitable for wheelchair users and those with disabilities. Sit-Stand Height Adjustable Desks help reduce and prevent back problems. Alternating between sitting and standing positions at the user's ease makes work more comfortable and improves both health and productivity.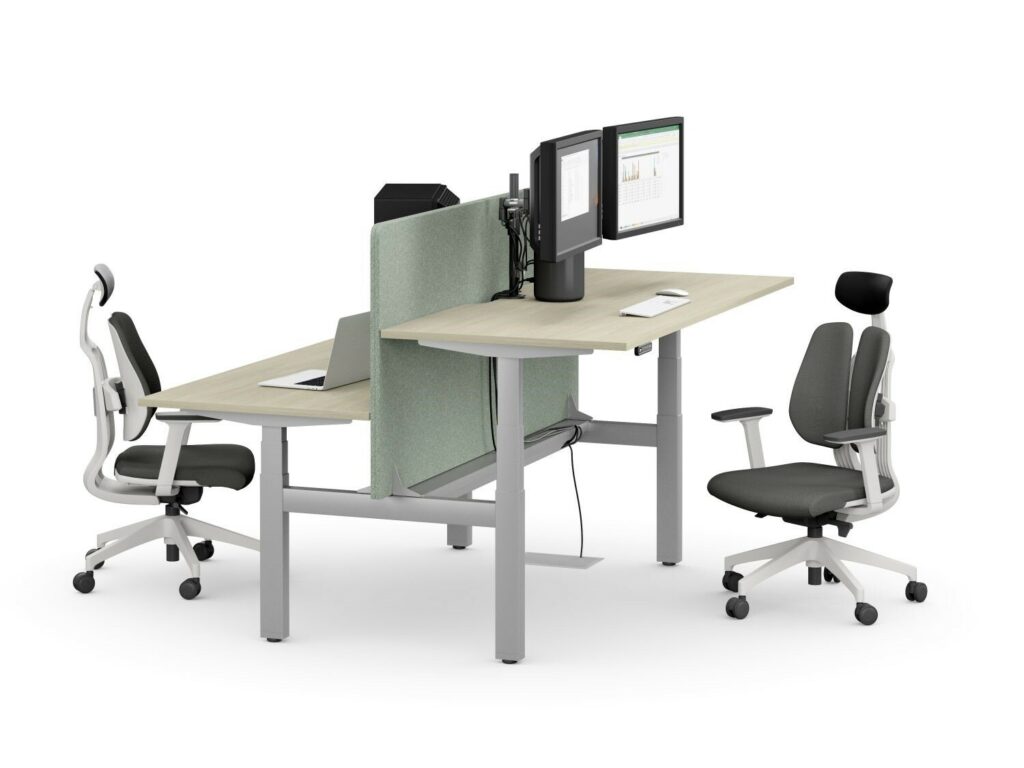 Types of Height Adjustable Desk:

Adjustable Height Standing Desks
A height adjustable work station allows you to raise and lower your work surface throughout the day, enabling you to sit or stand while working. A height adjustable standing desk allows you to effortlessly switch between sitting and standing with either an electric height adjustment mechanism or manual height adjustment. Height adjustable desks have been proven to be beneficial to the users health and allows them to focus and concentrate more effectively

Stand up desktop risers
Sit/Stand desktop risers are designed to make changing postures effortless. The desktop riser rests on the existing desktop with options of a heavy base for stability or can be secured with a clamp. Adjustable height monitor risers elevate screens to eye-level. Preventing hunching, squinting and back pain. The desk top risers raise the screen to eye level without replacing the whole desk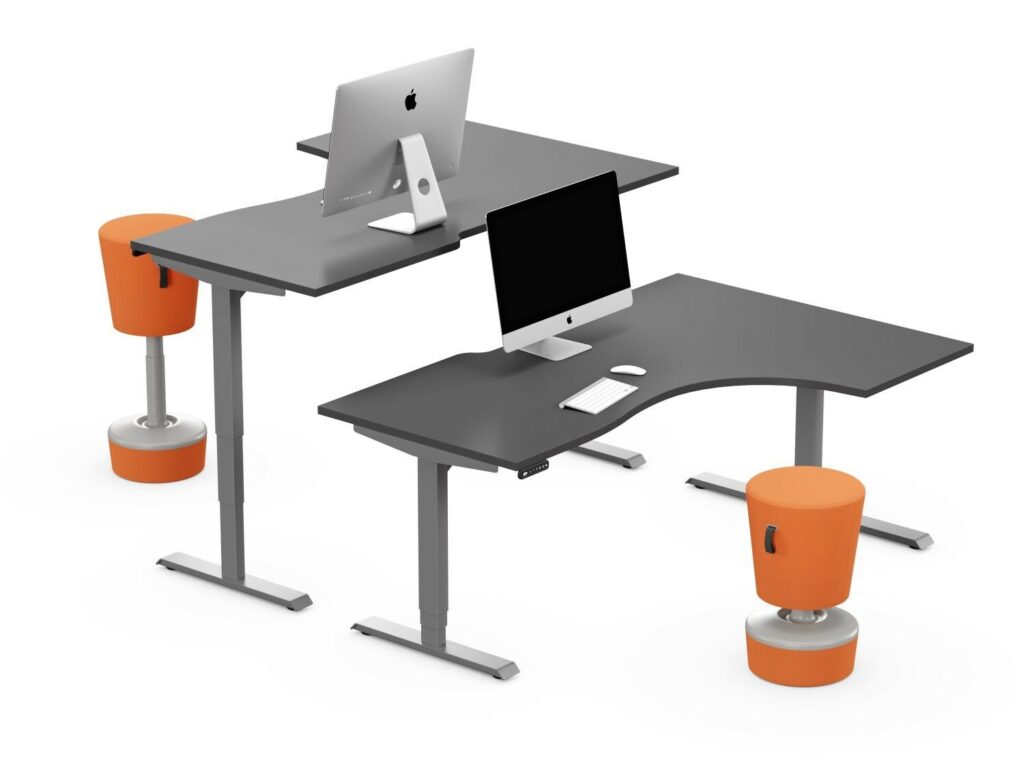 Leap Height Adjustable Desks
Humanscale Height Adjustable Monitor Workstation
Humanscale Float Height Adjustable Sit Stand Desk
Sit-Stand Desks at HuntOffice