Let's Talk Back to School | Highs & Lows
We long for the end of June to arrive when school finishes and we can draw a sizable sigh of relief. We promptly pack away lunch boxes (i.e. hurl to the far corners of the back cupboard), uniforms and school bags and put memories of the dreaded morning mania behind us for a whole two months. Indeed there are many of us that have to get up and go to work, which involves bringing children to crèches, summer camps and minders but still there a release, a liberation that comes with the school holidays.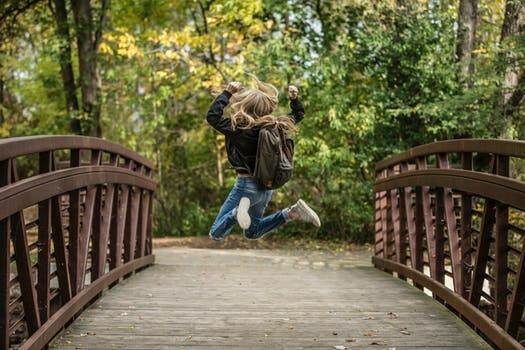 But alas as the saying goes, all good things must come to an end! The down side being before we know it, we're in full panic mode as we procrastinate and push away the thoughts of back to school and what it entails. The long list of items we must replenish from pencils to pinafores, books to backpacks; can be all consuming – not only from a financial viewpoint but logistical.
Not to say we are all the same but like the old adage; you are either a person that fuels your car before the re-fuelling signal light comes on or you drive it to the last drop! Personally I prefer to air on the side of caution and minimalize the pain by buying an item of uniform such as shirts, shoes, socks, runners (the list really does go on) each time I go shopping and bit by bit it builds and I have everything the kids to go back to school all shiny and smiley… I find solo shopping trips are few and far between (and quite frankly I would spend the time shopping for myself) and it's less painful on the pocket and brain to pick things up as I go. For books, either I place my order with the school or buy all online, I can't be doing with queuing for books.
I fully appreciate that some find this approach tedious and would prefer to 'rip the band aid off fully' by way of going from shop to shop in one foul swoop. If you decide to do it this way, make sure to bring a list. Either way works just as sufficiently.
Up to this point, I've mainly been thinking of uniforms and the accompanying trappings. Stationary is whole other trip. This is where Huntoffice.ie comes in, they have a dedicated back to school section where you can get all the school supplies and stationary you need with just a few clicks and all delivered straight to your door. Sounds good. Yes, we are somewhat acclimatised to the digital age, but us Mammies still make it harder for ourselves and put ourselves under a lot of pressure, but there are somethings that can make life easier, so why not.
September is fast approaching, a double edged sword. I long for it in equal measures to the dread it fills me with. As much as we love our kids, I think we all need the return of routine. Mammies and Daddies, I wish you all well in the back to school quest, it shall be conquered.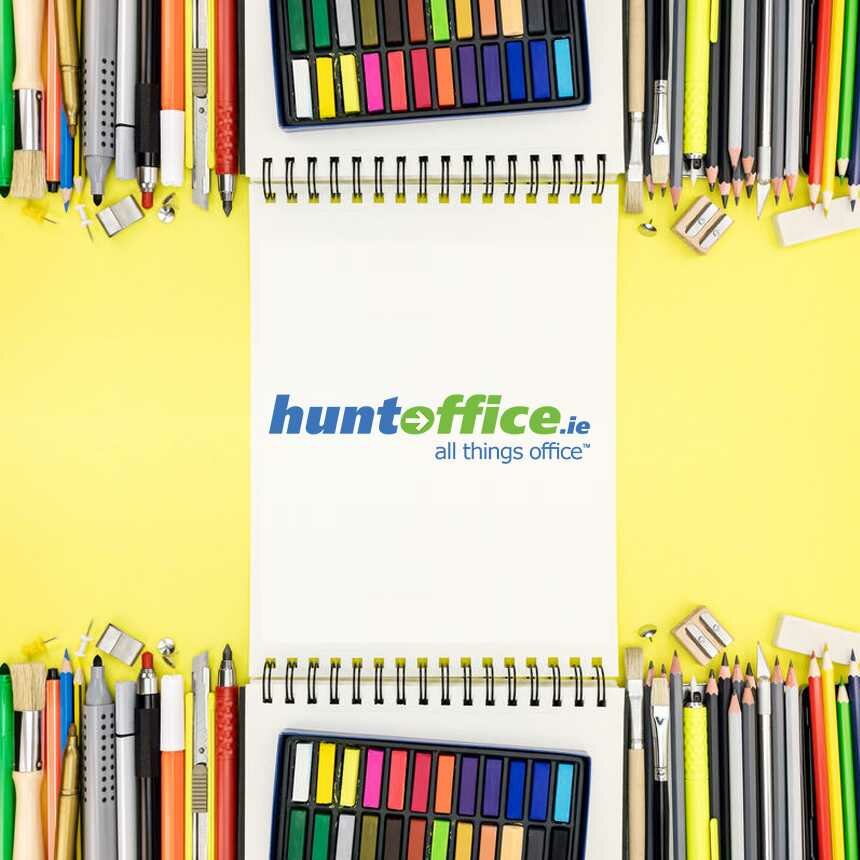 Here are some of our Back to School Essentials
Copies – Maths | Exercise | Junior | Project |
Notebooks – A4 | Hardback
School Bag
Scissors
Pencils – Writing | Colouring | Mechanical | Technical
Pens
Pencil Case
Crayons
Pritt Stick
PVC Glue (Teacher Recommended)
Copies – Maths | English
Electric Pencil Sharpener (Teacher Recommended)
Pencil Sharpener
Folders – Paper | (Teacher Recommended) – Plastic (Kids)
Here is the link to Huntoffice's Back to School category, with over 100,000 products http://bit.ly/2ntsPaq– you can get everything you need.
Thank you to our Guest Blog Writer Seana Devlin